About Us
At Riki Sushi, all of our dishes have been carefully prepared to ensure the highest level of deliciousness and satisfaction for you, the customer! Whether you're in the mood for a snack, or you need to order for a large gathering, look no further than Riki Sushi! If you're wanting to order for you and your friends, order one of our tasty Party Trays like the Make Set B (56 pcs)! Or if you're wanting something a little more one on one, try ordering one of our delicious rolls like the Vegetarian Dragon Rolls, or the Tempura Rainbow Rolls! We have a wide variety of sushi and other Japanese dishes to select from. Try one today!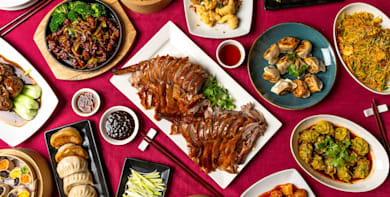 Contact Us
Find Us
833 Bloor St W, Toronto, ON, Canada, Toronto, M6G 1M1
Opening Hours
Monday
11:30 AM - 9:30 PM
Wednesday
11:30 AM - 10:00 PM
Thursday
11:30 AM - 10:00 PM
Sunday
12:00 PM - 10:00 PM
Please note, delivery times may vary.
We deliver to
M4S, M4T, M4V, M4W, M4X, M4Y, M5A, M5B, M5G, M5H, M5J, M5N, M5P, M5R, M5S, M5T, M5V, M6B, M6C, M6E, M6G, M6H, M6J, M6K, M6M, M6N, M6P, M6R, M6S